Nerve Pain Treatment Options Marijuana (Cannabis)

Cannabis which is also known as marijuana has been slowly finding its way into the medical world. Even though great progress has been made, resistance is still widespread. This resistance is one of the reasons why cannabis is lacking when it comes to human studies. Despite this fact, nerve pain and other pain type studies involving cannabis still exist. Nerve pain treatment options are sometimes limited. Of course nerve pain can be caused by many diseases and conditions. But that will be for another article. For now we will be talking about Cannabis and how it can be one of your nerve pain treatment options.
Nerve Pain Treatment Options.
Whether your current nerve pain treatment isn't working, or you're looking for a more natural option, cannabis might be the solution. Many forms of cannabis are available. Depending on where you live, what condition you have, you might be eligible for a prescription. This is something you need to ask your doctor about. Many states now allow patients with certain conditions to get prescriptions for cannabis in various forms.  Some of the different drugs based on cannabis are as follows:
Sativex. THC and CBD Spray.
Marinol / Dronabinol. Synthetic THC Pill.
Unprocessed Marijuana.
Dexanabinol. Synthetic Non-psychotropic.
CT-3. Synthetic THC analog.
Cannabinor. Synthetic (CB2).
HU 308. Synthetic (CB2).
HU 331.Synthetic (CB1) (CB2)
Rimonabant. Synthetic Appetite Reducer.
Taranabant. Anti-obesity.
Nabilone. Synthetic cannabinoid.
As you can see many drug prescriptions based on cannabis exist. Not all of these were developed for nerve pain. Some are not even made from cannabis and are just synthetic copies. Others were developed to use the same brain pathways as cannabis but do the reverse and suppress appetite. The only ones you need to focus on are the first three on the list. So even though many cannabis based drugs have been developed, most have been developed for other conditions. Only 3 from the list as of right now can be potential nerve pain treatment options.
Nerve Pain / Pain Study Results.
Now lets start off with the first drug Sativex. This mouth spray was expected to perform very well because it is derived from natural extracts from the cannabis plant. It contains two cannabiniods which are THC and CBD. Phase 3 Cancer pain study results showed the mouth spray was not effective for cancer pain. This could of been due to poor bio-availability or various missing cannabis compounds. Whatever the reason might be, the drug failed in the cancer pain study. That's all we really need to know. This drug should not be included in one of your nerve pain treatment options.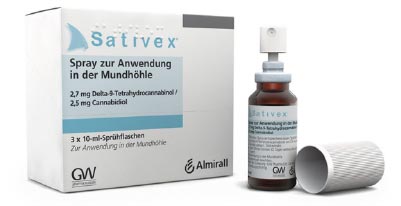 The second drug dronabinol on the contrary performed well in a Multiple sclerosis pain study. The study included 24 MS patients suffering from pain. The patients were given either the cannabis drug, Dronabinol, or placebo. The study stated that pain intensity was significantly lower and pain relief was higher with the drug vs placebo. Positive effects were clearly visible. This drug can be included as one of your potential nerve pain treatment options.
Third we have inhaled cannabis. Many studies based on questionnaires show that cannabis users report pain relief. But I like to have a little more solid answer then just, maybe it can work. Luckily I found a study that did just that. A definitive answer was found when the efficacy of inhaled cannabis was tested on diabetic Neuropathy or nerve pain. A randomized , double-blinded, placebo controlled crossover study with 16 patients were given 1% THC, 4% THC, and 7% THC. Study showed a dose dependent reduction in diabetic nerve pain. Another study with 39 patients experiencing nerve pain supports and reinforces the result of inhaled cannabis significantly improving treatment resistant nerve pain. Inhaled or unprocessed smoked cannabis can also be added as one of your potential pain med options. Both studies show clear pain relief.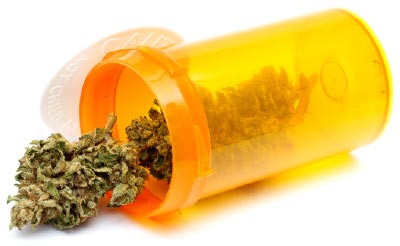 Pain Treatment Is Possible.
Finding alternative nerve pain treatment options can be a difficult task. But effective options do exist. It might not be the easiest option to obtain, but to discount cannabis would be a mistake. Cannabis can be a safer alternative to other pain medications. It can also be used in conjunction with certain pain meds for a synergistic effect for a higher degree of pain management. It also can have other benefits like anti-nausea or hunger stimulation. It can even have possible anti-cancer effects. When looking for nerve pain treatment options or any pain that you suffer from, think outside the box and work with your doctor for the best possible solution.
Another natural option that works for pain.
What Do You Think?
Should Cannabis be completely legalized everywhere?
Source:
Nerve Pain Treatment Options Marijuana (Cannabis)
was last modified:
January 21st, 2017
by