PSA Cancer Levels Lowered By Vitamin K3 + Vit C Apatone

A 12 week open label cancer study that consisted of Prostate Cancer patients that failed standard therapy was completed. 17 patients were treated with 5,000 mg of Vitamin C and 50 mg of Vitamin k3 (Apatone) daily. During the study patients were tested for PSA levels, Velocity, and doubling times. 15 of the 17 patients continued treatment for an additional 6 to 12 months. For those of you that don't know, PSA Stands for Prostate-Specific Antigen. It is a protein produced exclusively by prostate cells. The higher the Prostate-Specific Antigen, the higher chance for Prostate Cancer.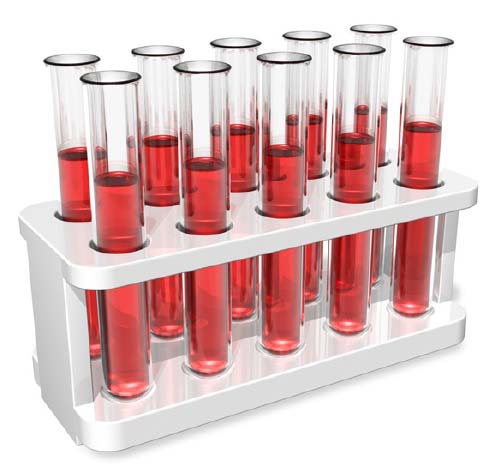 PSA Prostate Cancer Results.
No adverse effects were noticed during entire study period. 13 of the 17 patients PSA Velocity decreased and doubling times increased. Rate of PSA increases significantly decreased while on Oral Apatone. Once treatment ended PSA rate increased to prior treatment rate. Total response rate was 76%. 3 of the non responders were later given a larger dose due to having a larger body mass index. 2 of the 3 patients who increased dosage then also had a decrease in PSA velocity and increase in doubling time.
What is Apatone?
Apatone is an experimental new drug. This drug consists of a combination of Vitamin C and Vitamin K3 in a ratio of 100:1. This unique combination selectively targets inflamed cells. The mechanism of action is suspected to be oxidation redox modulation. This causes a new type of cancer cell death never seen before called autoschizis.
What do the results really mean?
The study shows that Apatone is effective in pretty much slowing down PSA levels. The drug did not completely lower PSA levels to show a complete opposite direction of PSA movement. The PSA continued an upward trend but in a significantly slower pace compared to the drug not being used. This can be positive or negative depending on how you look at it. But one thing I noticed is consistency. Almost everyone in the study except one patient had a positive anti-cancer effect. You don't see this type of consistency in a lot of cancer studies. If the anti-cancer effect can some how be amplified we can maybe see some amazing results.
Remember this drug was given orally which is pretty much the least effective way to get a drug into cancer cells. If intervenes injection was used and we can replicate the consistency shown in this study we can have a serious cancer drug that has a 90% response rate. And that is unheard of for late stage prostate cancer. Just something to think about. Given the details of the study like type of cancer and severity, the results are pretty promising if you ask me.
Source:
PSA Cancer Levels Lowered By Vitamin K3 + Vit C Apatone
was last modified:
January 21st, 2017
by