Kratom Cancer Pain Treatment & Anti-Depression

Mitragyna Speciosa (Ketum, Kratom or Kratum) is a natural herb with a very controversial history. It is native to Southeast Asia and part of the coffee family. Kratom leaves have been chewed to enhance mood and help with other health problems for years. The mood enhancing effects of this herb has caused many people to abuse this plant. Which in turn has given it a bad name. Similar to how marijuana abuse caused a negative public opinion and went from a natural plant to an illegal drug. As of right now Kratom is Legal in most states. It is only illegal in Indiana, Tennessee, Vermont, and Wisconsin. Legislation is currently pending in some states to make this herb illegal. So make sure you get updates on your state laws before using. Most of this legal hype is based on opinion and not science. This article will provide you with the information and answers to the following kratom cancer questions. Is kratom cancer pain treatment effective? And…Can this plant work on cancer depression?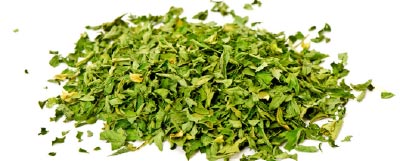 Kratom Cancer Pain Treatment.
Cancer pain can be a difficult situation. Options for pain become limited due to various side effects. Having an extra option as a last resort is always a good idea. Your cancer pain level and type of pain will dictate what choices you have. For instance, trying Curcumin, Frankincense, Celebrex, and Cannabis first might be a good idea. Those are all more readily available and more researched. But if you need something strong and your options are limited, kratom might help. No studies are available to show Kratom cancer pain treatment is effective. We know kratom works on pain because it behaves as a u-opioid receptor agonist. Similar to morphine. But it has far less side effects than morphine. It works so similar that Thai natives used kratom as an opium alternative. Some even suggest that chronic opioid users have taken kratom to manage withdraw symptoms.
Kratom Cancer Pain Usage + Dependence.
Of course anything this powerful needs to be respected. Taking too much of this herb too frequently will cause dependence. A cross-sectional survey of 293 kratom users was conducted. 55% showed severe dependence while 45% showed a moderate dependence after more than 6 months of use. Withdraw symptoms included muscle spasms and pain, sleeping difficulty, watery eyes/nose, hot flashes, fever, decreased appetite, and diarrhea. This means that proper Kratom dosage control is very important.
Kratom Cancer Anti-depression Treatment.
Just for the simple fact that kratom can relieve pain makes it something that can change mood for the better. As soon as your pain is under control a boost in your mood will be noticeable. But kratom does more than just that. Many people abuse this herb for that very same reason. It makes them feel good. At certain doses it produces sedative and euphoric effects. These effects are noticeable 5 to 10 minutes after ingestion and can last up to 5 hrs. No human studies have been done to test its anti-depression effects. But a mouse study showed kratom reduced corticosterone and exerted an anti-depressant effect.
Source:
Kratom Cancer Pain Treatment & Anti-Depression
was last modified:
January 12th, 2018
by